Product Preview
Comparison Options
Bowker's Book Analysis System provides your library the opportunity to analyze your collection against Resources for College Libraries. You can upload your entire collection or choose to run an analysis subject by subject.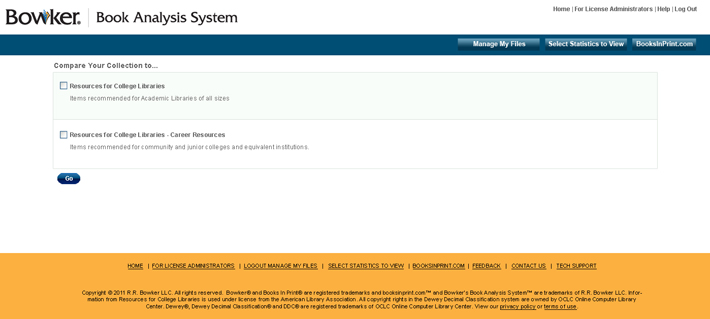 Initial Match Report
The initial look at your holdings against Resources for College Libraries gives you an overview of how your collection compares to the top 61 subjects covered by RCL. You can quickly identify the areas in your collection that have the highest match of recommended titles. Percentages as well as an exact number match are provided.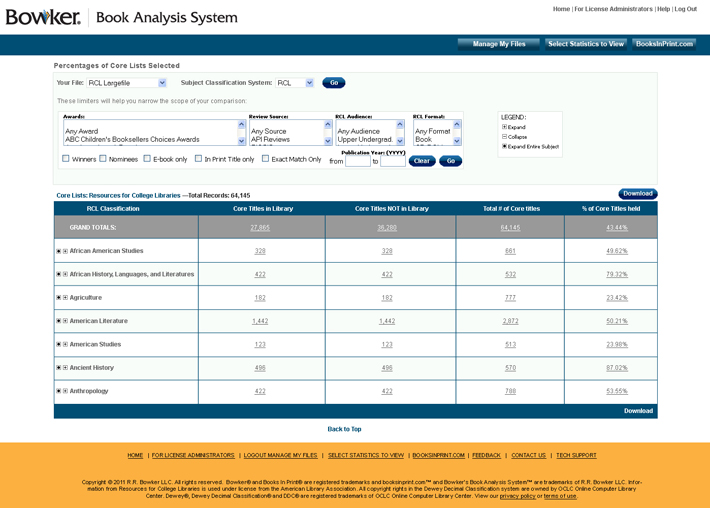 Sub-classification Match
Take a closer look at your collection by drilling down to analyze the sub-classifications covered by RCL. Each of the 58 main subjects expand to reveal interdisciplinary taxonomy and areas of study. This overview allows you to effortlessly identify the subject areas of your collection you might consider enhancing.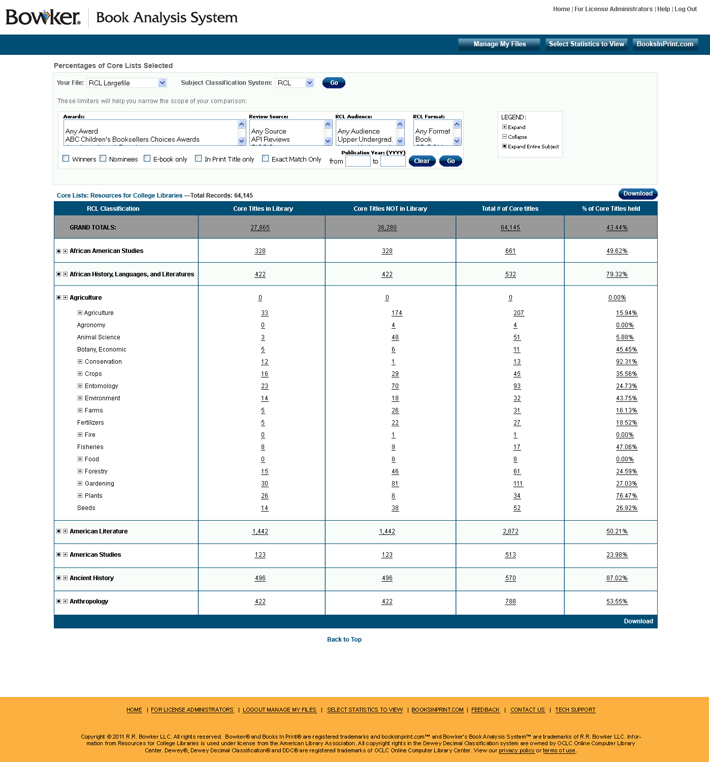 Data Enrichment with BooksInPrint.com
Click on the numbers and Bowker's Book Analysis System will provide detailed information about the books selected for that subject. View price, binding information, audience level, printing status, and if the title has won an award or been reviewed.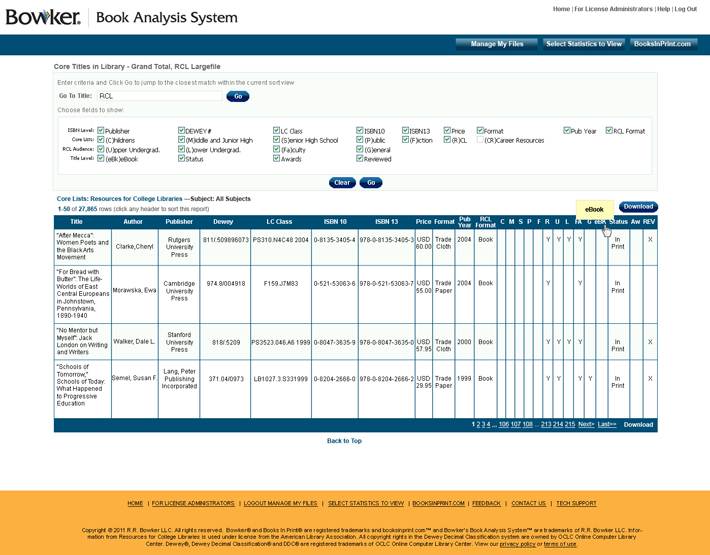 Additional Evaluation Criteria
You can also conduct your searches using a variety of criteria -- giving you the opportunity to limit your search to titles most appropriate for your library. You can limit your findings by audience level, review source, award nominees and winners, status, format, and publication year.



Joint Subscribers can link directly into BooksInPrint.com
Click on a title for a direct link to the full detail screen within BooksInPrint.com. Here you can read the review, synopsis, and award details. If you are interested in the title, add it to your list which can be printed, e-mailed, or downloaded. BooksInPrint.com also gives you the option to connect with the most appropriate supplier.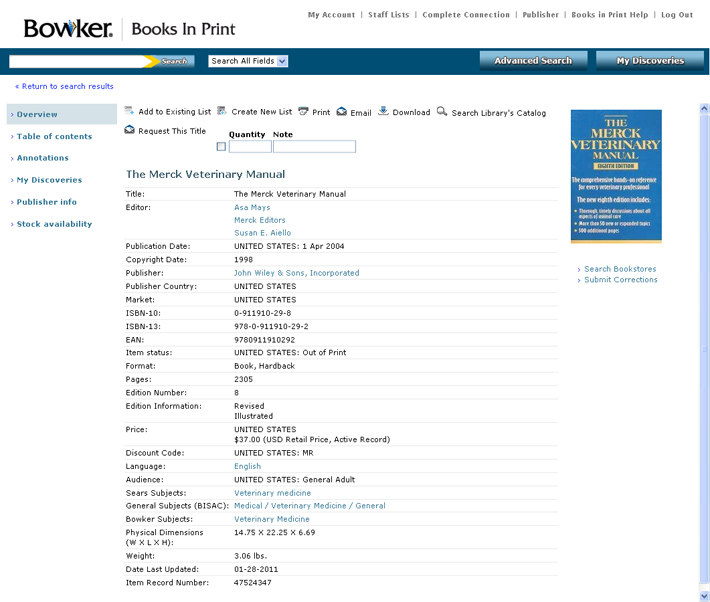 Added Value Reports
For each holdings file you upload and compare to Resources for College Libraries; after your file has processed you will also receive four added value reports that will aid in catalog cleaning and maintenance. A Non-match File, Invalid ISBN File, ISBN-13 File, and Duplicate Records File will be provided.